OUR LEADERSHIP
The Club is led by dedicated individuals who are united by their drive to provide the best for the youth of Greenwich. Our programs are staffed by skilled, caring professionals who understand where every kid is coming from and help them shape their path toward a great future.   
Click on an individual's photo for his or her bio.
KidTalk Program
Through an ongoing partnership with Kids in Crisis, the KidTalk Counselor is present daily at the Club and available as needed to assist staff, youth, and their families with issues that arise that impact the health and well-being of our members.
2023-2024 Board of Directors
Our dedicated Board of Directors works tirelessly throughout the year, supporting the many initiatives at the Club and Camp Simmons.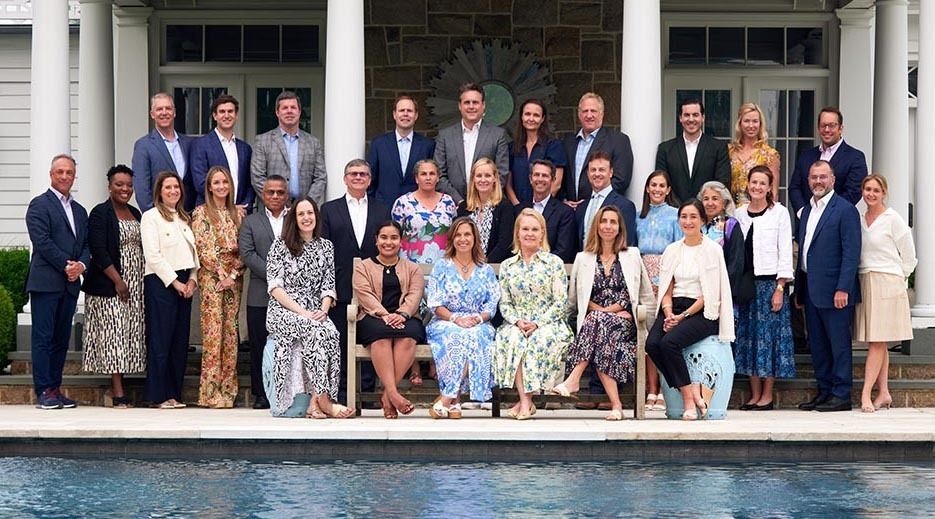 Officers

Eileen Tang, Chair 
Dean Bell, Vice Chair
George J. Fox, Vice Chair 
Burton E. Hilton, Treasurer
Robert B. Kirkpatrick, Vice Chair 
Elizabeth Lake, Vice Chair 
Sally P. Lawrence, Vice Chair
Christopher A. Winham, Vice Chair 
Bart Wyand, Secretary
Directors

Skye M. Brewer
Charles Caffray
Garfield Charles
Judy Collins
Nancy Fazzinga
Julie Futch
Kristina Gabelli
Kevin Gillespie
Nick Graziano
Cynthia Herr
Gretchen Johnson
Andrew Krumholz
Isabel Lasky
Cameron MacDougall
Anthony E. Mann
Greg Martinez
Sarah Garrett Osnoss
Katerina Pergola
Ana Ojea Quintana
Marie Rocha
Monica Rodriguez
Patricia P. Santonocito
Heather Sargent
Krissy Schmitz
Joanna Schulman
Randy Simpson
Heeyoon Slater
Michael Stellwagen
Steve Valan
Kelly Vintiadis

Advisory Board

Juliet Tammenoms Bakker
Nancy Better
Susan J. Bevan
Michelle Binnie
Gretchen Bylow
James D. Carey
James A. DeNaut
Peter Drittel
Leslie Fahrenkopf
William L. Farrell
Cosby W. George
Christy F. Girard
Bradford D. Hart
Robert L. Harteveldt
Judy O. Higgins
Marina Jacobson
Robert E. Kaufmann
David B. MacFarlane
Andrew W. Marcus
Elizabeth C. Nolan
Allison Prouty
Nancy M. Risman
Iris Rivera
Kristen Rosenbaum
Charles M. Royce
Bob Selander
Lisa Stuart
Henrik N. Vanderlip
Peter Von Der Ahe
Bobby Walker, Jr.
Debby Weinberg
Annette S. Wilson
Christopher S. Winters
Jean H. Witmer
Janet Booth Zide