STAR SOCIETY
Star Society members generously give at a leadership level, prioritizing BGCG in their philanthropic endeavors. We are proud to honor them as shining stars for the children who achieve greatness at BGCG.
Boys & Girls Club of Greenwich has established three levels of leadership listed below, renewable annually and based on gifts made or facilitated by a donor. Corporate matching gifts count toward membership if received or verified within the fiscal year.
Star Society Levels of Support
Platinum       $50,000 and above
Gold                 $30,000 – $49,999
Silver               $20,000 – $29,999
Star Society Members Receive:
Special recognition in Annual Report & year-end newsletter
Invitation to spring Donor Appreciation Party and Benefit Early Patron Party
Star Society Breakfast with Cristina Vittoria and behind-the-scenes tour of the Club
Please contact Emily Wakeling at 203-869-3224 or ewakeling@bgcg.org for more information.
Star Society Member
"I grew up in Greenwich, and moved back into town in 2008. In 2013, our son Luke was part of the original hockey program, and that's where our family really re-connected with the Club. I was reminded of what a great place it is, and what a vital role it plays in our community. I joined the board in 2016, and serve on the Nominating & Governance Committee as Co-Chair and I am also a member of the Finance Committee. The Scholarship Committee, where we provide college financial support for our best and brightest kids, is a special program where we can see just how valuable our support is in helping shape and encourage kids to be their best selves. The Board and Staff are so proud of who those kids have become, and I am so humbled and honored to play a very small part in their development and growth."

- Greg Martinez, Board Member since 2016, Star Society Member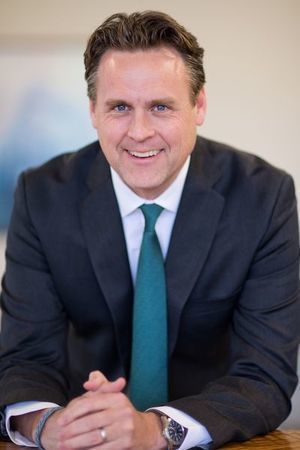 Other Ways to Give
NEW! We're excited to announce that we are now accepting cryptocurrency donations.

Checks should be made out to Boys & Girls Club of Greenwich and mailed to:
Boys & Girls Club of Greenwich
ATTN: Development Office
4 Horseneck Lane
Greenwich, CT 06830