OUR FACILITIES
Rental opportunities are currently on hold while our Clubhouse at 4 Horseneck Lane is under renovation. We look forward to re-opening all our programs and spaces to the community in a modernized facility in early 2025.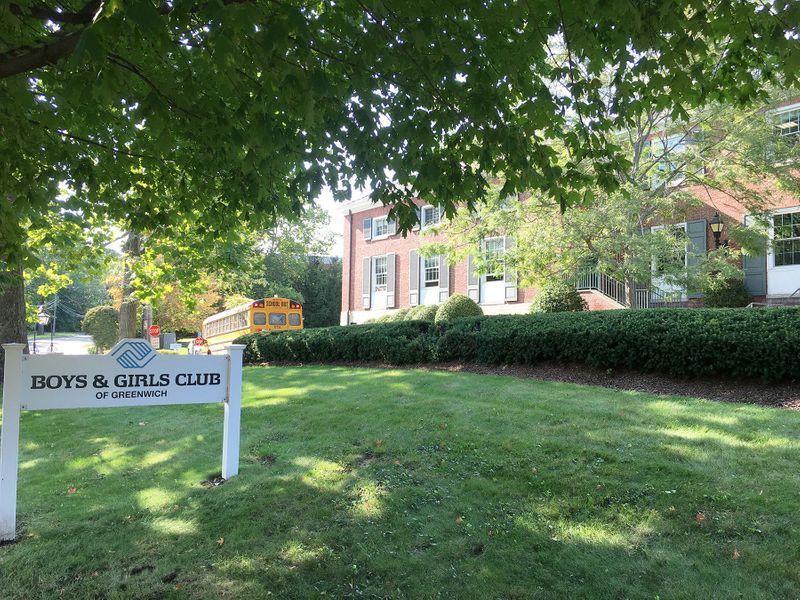 Our Clubhouse at 4 Horseneck Lane in downtown Greenwich is where boys and girls come together to build our community. At the time of its original construction in the 1930s, the shared spaces of this Georgian building helped to transform the organization into the flourishing institution it is today. Extensive expansion and updates in the early 2000s created a versatile 53,000 square foot facility that meets the needs of our members, staff, board, and community members. 
Annex

Designed to allow Club staff to conduct a wide variety of programming, this space is configured to accommodate both large and small group activities. 

Art Room

Members can explore their creative side in the art room, which is filled with supplies for drawing, coloring, painting, and craft-making. 

Board Room

Constructed with original oak paneling and wood-burning fireplace, the Board Room functions as both a meeting space and a room for small group lessons.

Field House

Boasting 9,000 square feet, the multi-sport floor is covered with a turf field for half of the year. This space also serves as party central for our larger social events such as our Annual Benefit and Youth of the Year dinner.

Game Room

With high ceilings and a performance stage, many activities occur in this room, including table tennis, pool, bumper pool, foosball, air hockey, and carpet ball. 

Gymnasium

This area with a wood floor and high ceilings has two basketball hoops, which make the gym well suited for multiple sports and games. The Club also has portable mats for gymnastics and tumbling exercises. 

Learning Center

This multi-purpose room is where the bulk of our educational programs exist. Members use this area to do homework, study, or participate in our Power Hour tutoring and academic support program. 

Library

Home to more than 1,000 volumes, the library serves as a quiet space for reading, small group activities and the popular Reading Champions program.

Pool

With built-in stands for spectators, the Boys & Girls Club of Greenwich pool is a 6-lane, 25-meter facility with one-meter diving boards. The pool hosts a variety of community events and activities. Separate locker rooms for boys and girls are adjacent to the pool deck.

Teen Center

Our teen programs help us increase our outreach to adolescents and serve them more effectively. This space has flat-screen TVs for movies and gaming, as well as a computer station, table games, and a lounge area. 

Turf Field

With 15,500 square feet of turf, our multi-sport outdoor playing field houses numerous activities including soccer, flag football, and kickball.
Camp Simmons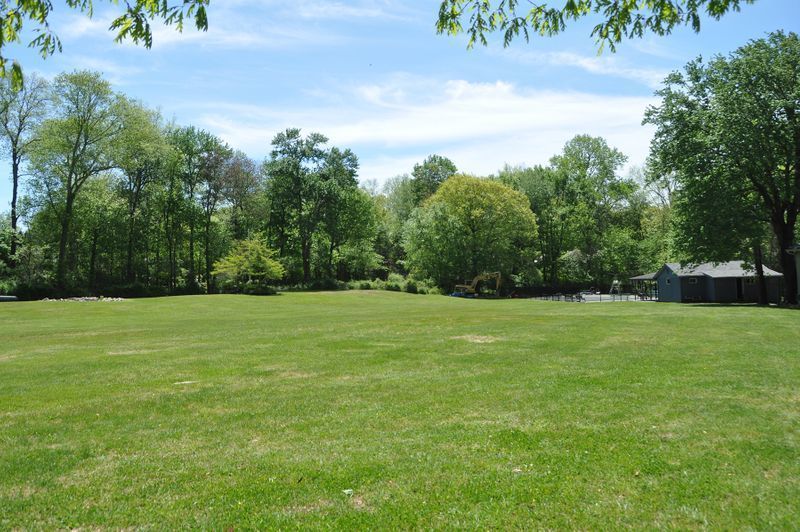 One of the best-kept secrets in Greenwich, our Camp Simmons property is home to 77 acres of unspoiled wilderness. In 1953, the Simmons family gave the Club a parcel of land between Clapboard Ridge Road and Lake Avenue, as well as the funding to improve the property so it could become "Camp Simmons." The Club created playing fields, a swimming pool, bathhouse, and a covered area, but was sure to leave the majority of the property in its natural state. 
Big House

Located adjacent to the pool, a rustic barn housed with game tables serves as a respite on rainy days. 

House

Original to the property, a small ranch-style house serves as offices and a first aid station for camp operations.

Lake

With a shoreline perfect for launching off canoes, this small lake is the ideal size for water-based excursions by beginners and experts alike. 

Picnic Area

Our shaded picnic tables are where our campers head to enjoy grilled hot dogs and hamburgers or a lunchtime meal packed from home.

Playing Field

The Camp's expansive grassy field hosts games of baseball, touch football, and kickball, as well as the starting and finishing line of our annual Muddy Up fundraiser. 

Pool

This 12-foot-deep outdoor in-ground pool has three lanes. Separate changing rooms and bathroom facilities for boys and girls are adjacent to the pool deck.  

Trails

Strategically carved throughout the property, walking trails wind through the camp's 77 acres.