Don Palmer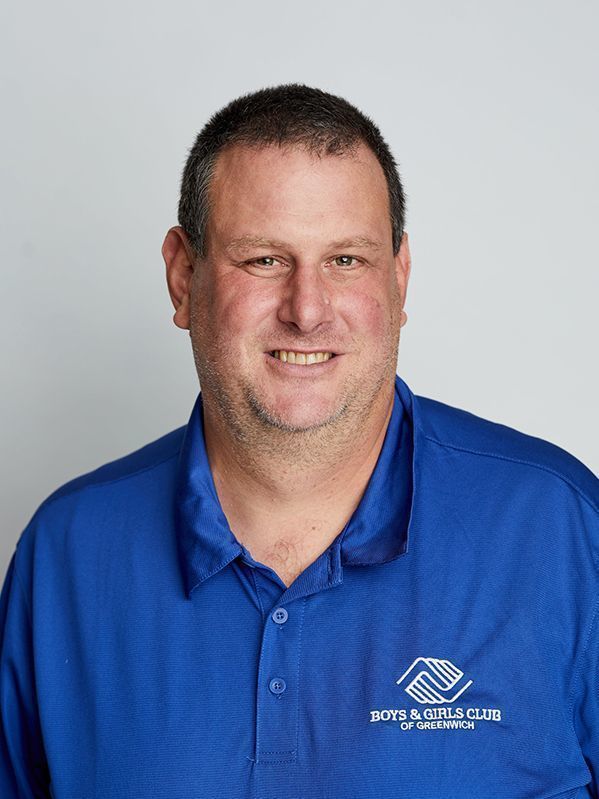 Proud to say that his only employer has been the Boys & Girls Club of Greenwich, Don graduated from Eastern Connecticut State University and started his Boys & Girls Club professional career in 1992. Originally hired as the Aquatics Director where he spent two years over seeing all pool programs and swim team activities, Don would then go onto become a unit director for two years for the Club at the Bendheim Western Civic Center and oversee the after-school programs each day.
Don then became the Athletic Director for the Club where he organized and established nighttime athletic leagues and worked with the community to help the new leagues, allowing all children to participate, regardless of financial need.  In his role, he helped to establish a healthy snack program for all members who attended the after-school program.
As Program Director, Don has helped to oversee the development of the after-school education, technology, arts and theatre programs. Since 1992, Don has also been the Camp Director at Camp Simmons, watching campers learn how to swim, shoot archery, canoe and challenge themselves to go outside of their comfort zone.  
Don was inducted into the Lower Naugatuck Valley Boys & Girls Club Alumni Hall of Fame where he learned the values and ethics that he instills in the youth of Greenwich today. He takes great pride in encouraging young members to find their passion and chase their dreams knowing the Club staff is there to support them and encourage them along the way. 
Don and his wife, Laura, live in Ansonia, CT with their two sons Patrick and Brendan, and takes great pride in supporting his son's academic and athletics goals. He is also President of the Hill Top Heroes in his hometown of Ansonia.