TEEN PROGRAMS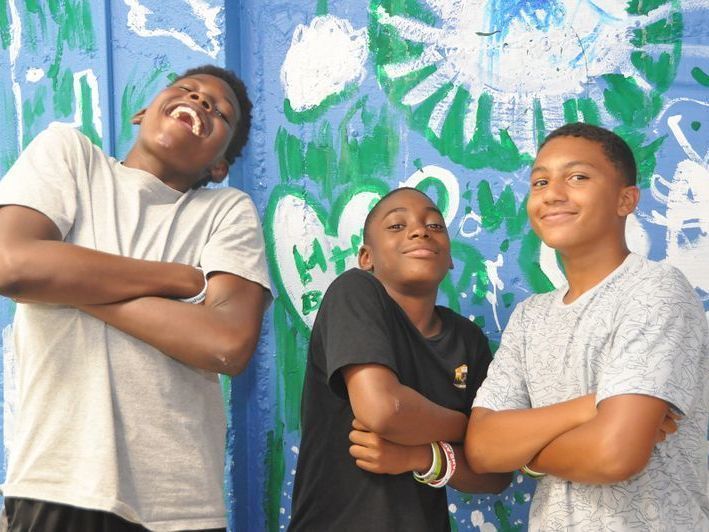 The Teen Center is open Monday through Friday and offers members a place to relax after school, spend time with friends, play billiards and board games, complete homework, and much more. Each Friday night, teens gather for camaraderie with their peers and BGCG staff. A strong emphasis is placed on college preparedness with SAT test preparation courses, local and regional college campus visits, as well as behind-the-scenes visits to local corporations for exposure to the business world.
Example of Programs Offered
Academic Support:
SAT Prep Course
Money Matters
Aquatics:
After-School Free Swim 
After-School Swim Lessons 
Barracuda Swim Team 
Jr. Barracuda Swim Team 
Lifeguard Certification Course
Arts & Media: 
Animation
Drawing
Studio Painting
Athletics & Recreation: 
Basketball
Chess
Football
Intro to Tennis
Soccer 
Step It Up 
Table Tennis
Volleyball
Character Development: 
Career Launch
Honor Guard
Junior Staff Program 
Keystone Club
Let's Talk About It
Passport to Manhood 
SMART Girls
SMART Moves
Torch Club
---
See below to read about our youth leadership programs:
Torch Club (ages 11-13)
The Torch Club is a chartered small-group leadership and service club for boys and girls ages 11-13. Torch Club is a powerful vehicle that helps the Club staff meet the needs of younger adolescents. With weekly meetings, Torch Club members work together to plan and implement activities based on four criteria: service to Club and community; education; health and fitness; and social recreation.
Keystone Club (ages 14-18)
The Keystone Club is a national Boys & Girls Club leadership program for teens. Keystone Clubs are chartered small-group leadership and service clubs for boys and girls ages 14-18, which provide opportunities to participate in regional and national conferences. With weekly meetings, Keystone members plan and implement their own activities in three areas: academic success; career preparation; and community service.