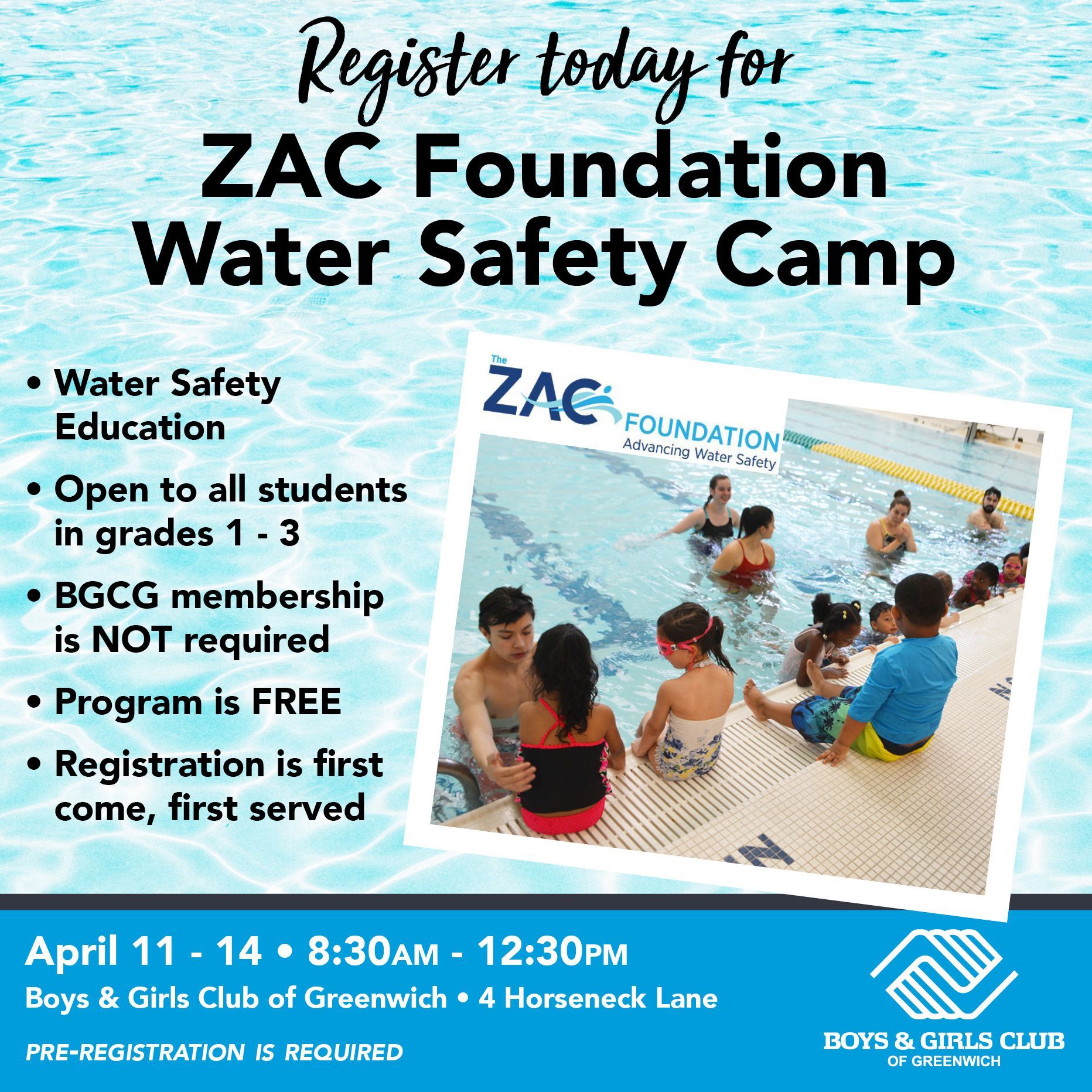 Sign up today for ZAC Foundation Water Safety Camp at the Boys & Girls Club of Greenwich. This FREE program will be held Tuesday, April 11 – Friday, April 14 from 8:30am – 12:30pm. Lunch is included each day of the program, and registrants are encouraged to stay for regularly scheduled April Vacation program events from 12:30-5:00pm. Participants must attend all four days of the event.
The ZAC Camp teaches children in grades 1-3 valuable information to keep them safe in any body of water by sharing lessons at three stations: classroom activities, swimming instruction, and interaction with Greenwich first responders.
There will be hands-on instruction from BGCG staff, and members of Greenwich Police Department, Greenwich Fire Department, Greenwich EMS, and the American Red Cross.
ZAC Camp is open to all children in grades 1-3, both BGCG members and non-members.
Pre-registration is required at https://bgcg.org/zac-foundation-water-safety-camp/page.html.