AQUATICS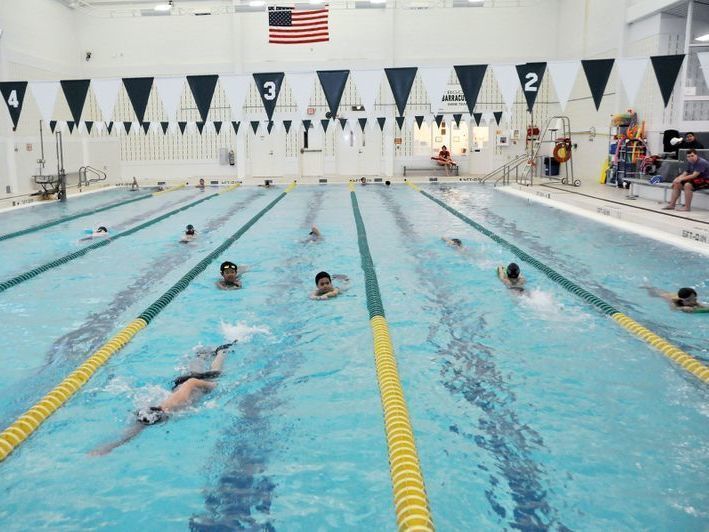 A variety of Aquatics programs are offered, ranging from beginner swim lessons to lifeguard classes in addition to competitive swim teams, family swim time, private lessons, and more. The Boys & Girls Club of Greenwich pool is a 6-lane, 25-meter facility with one-meter diving blocks and hosts a variety of community events and activities. For those who are not currently BGCG members, we offer a number of aquatic options, including pool rentals. 
Barracudas Swim Team
Our competitive swim team for ages 6 and up is a part of the Westchester/Fairfield Swim League. The team will have Saturday swim meets for the 2021-2022 season. Swimmers who do not make the competitive team will have the option to be a part of the Junior Barracudas Swim Team. Swimmers must attend 3 days of practice each week.
Prerequisites: Swimmers must have knowledge of all four competitive strokes: freestyle, backstroke, breaststroke and butterfly.
Junior Barracudas Swim Team
This non-competitive team helps the swimmer build endurance and refine strokes. Swimmers must attend 1 day of practice each week.
Prerequisites: Swimmers must be able to swim two laps of freestyle and backstroke and have knowledge of breaststroke.

Example of BGCG Swim School Programs Offered: 
Adult Learn to Swim
After-School Free Swim
After-School Swim Lessons
Barracuda Swim Team
Family Open Swim
Junior Barracuda Swim Team 
Lifeguard Certification Course
Mommy & Me Swim Lessons
Preschool Swim Lessons
Private & Semi-Private Swim Lessons
Swim Stroke Clinic
Water Ballet