ADVERTISE AT THE CLUB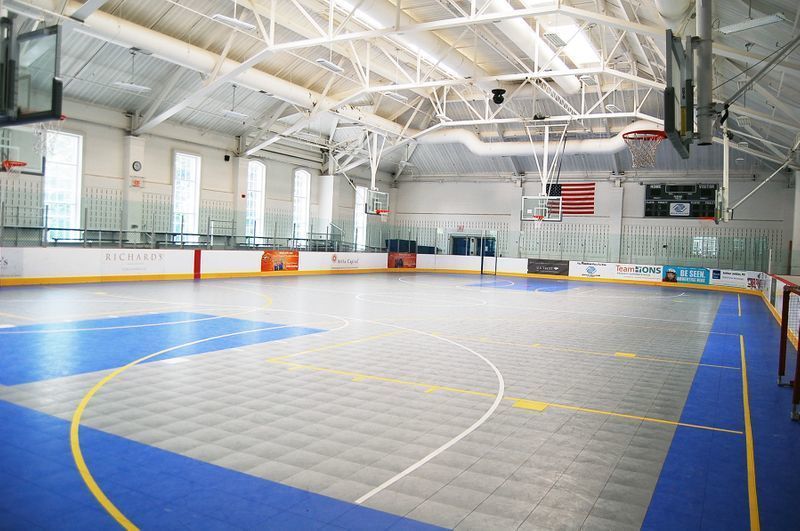 Are you looking for a great way to support the Club and gain exposure for your business? Advertising in our Field House or Aquatics Facility is an easy and relatively inexpensive way to support the Club and advertise your business. We have two high-traffic areas from which to choose:   
Field House:   
Our 9,000 square foot multi-sport court is host to five different lacrosse programs, a flag football league compromising 20+ teams, men's basketball and soccer teams, and children's soccer clinics throughout the year. That equates to exposure to more than 350 families on nights and weekends in addition to the Club's daily visitors and special events attendees. On an average day, your ad will be viewed by students and adult players, sports fans, parents at practices, members, and guests of the Club.   
Aquatics Center: 
Our 25 meter six-lane heated pool hosts several Aquatics programs throughout the year, including after-school swim lessons to over 150 members, competitive and non-competitive swim teams, semi-private and private lessons, as well as private rentals during the week and on weekends. With all the programs offered at our facility and easy visibility of the pool, more than 300+ families will have access to your ad. 
Advertising at Boys & Girls Club of Greenwich offers your business the opportunity to attract new and repeat customers who appreciate your support of our Club and are searching for a solution to their needs. Pricing is based upon availability of location within the venue chosen. Your ad will run for one full year. Multi-ad bundle opportunities are available. 
Contact Michele Smith msmith@bgcg.org or 203-869-3224 ext 139 for advertisement pricing and availability.