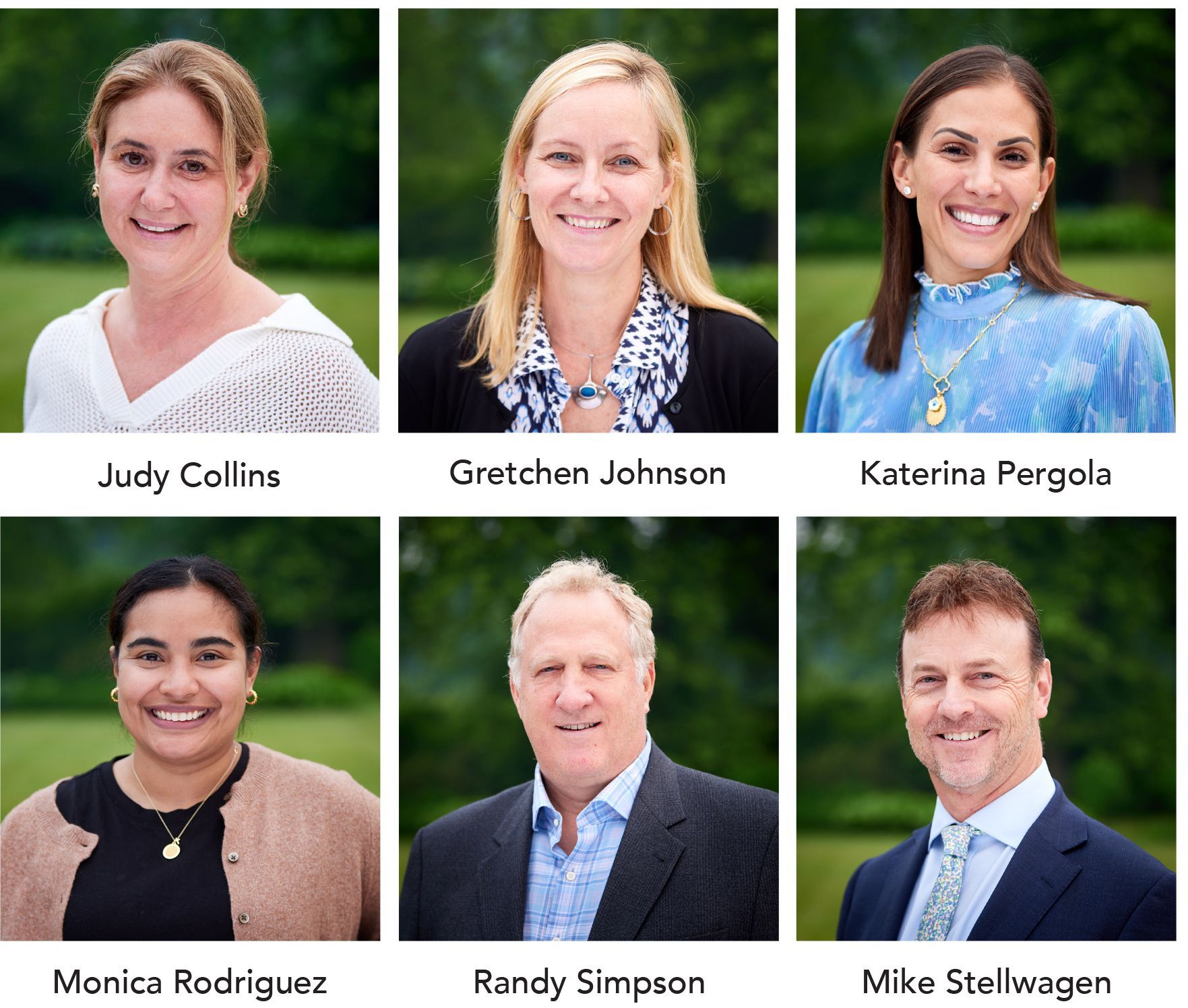 Boys & Girls Club of Greenwich's Board Chair, Eileen Tang, welcomed five new members to the organization's Board of Directors. The new members are Judy Collins, Gretchen Johnson, Katerina Pergola, Monica Rodriguez, Randy Simpson, and Michael Stellwagen.
"I'm honored to welcome this new cohort of professionals to our Board of Directors," said Eileen Tang. "Boys & Girls Club of Greenwich offers access to resources such as caring mentors, homework support, athletic leagues, art programs, college visits, first jobs, and summer camps for over 1,800 youth and teens. We look forward to working with our new Board members, along with our staff of youth development professionals, to drive great futures for the youth of Greenwich."
Judy Collins practiced law at Hogan Lovells Inc., and Davis, Polk & Wardwell. She is very active in the Greenwich community and currently serves as Secretary and Board Member at REACH Prep. Judy holds a B.A. from Duke University and a JD from the University of Pennsylvania Law School.
Gretchen Johnson has been a Human Resource professional for over 25 years and is currently the Chief People Officer for Siprocal. Prior to this she has worked across multiple industries at companies such as Tudor Investment, Travelzoo, Digitas, MasterCard, Y&R and Sheraton. Gretchen has proven to be a performance-driven HR professional with experience in executing strategic HR initiatives to align people and organizational capabilities with business strategies.
Katerina Pergola joined Morgan Stanley's Global Capital Markets division starting her career in Securitization and then transitioned to Equity Capital Markets covering financial institutions. Katerina served as the Treasurer of the Board of Round Hill Nursery School, and has most recently served on the board of the Brunswick Parents' Association. Katerina attended Georgetown University where she earned a B.A. in Mathematics.
Monica Rodriguez is the Director of Diversity, Equity and Inclusion for United Rentals, Inc. where she spent five years spearheading various DEI initiatives for the company. In her prior role as employment law attorney, Monica managed immigration and affirmative action compliance programs. She is known for her leadership style that combines strategy, advocacy, and relationship building. Monica received her B.A. in Chinese Language & Culture and Political Science at Bates College, and earned her law degree from Boston College.
Randy Simpson is the former head of healthcare investments at Glenview Capital and currently advises and serves on several private healthcare boards. Randy previously worked in investment banking at CS First Boston and Goldman Sachs. He earned an MBA from the University of Chicago, JD from Georgetown University Law Center and BA from UC San Diego.
Michael Stellwagen is a Partner at PKFOD's Financial Services Practice. Mike began his career at a "Big Four" accounting firm, after which he spent nearly 25 years in leadership roles in the private equity, hedge fund and investment management arenas. Throughout his career, he has gained vast experience in finance, accounting, operations, regulatory compliance and reporting, ESG and due diligence. Mike is a Graduate of Villanova with a Master's degree in Accounting.