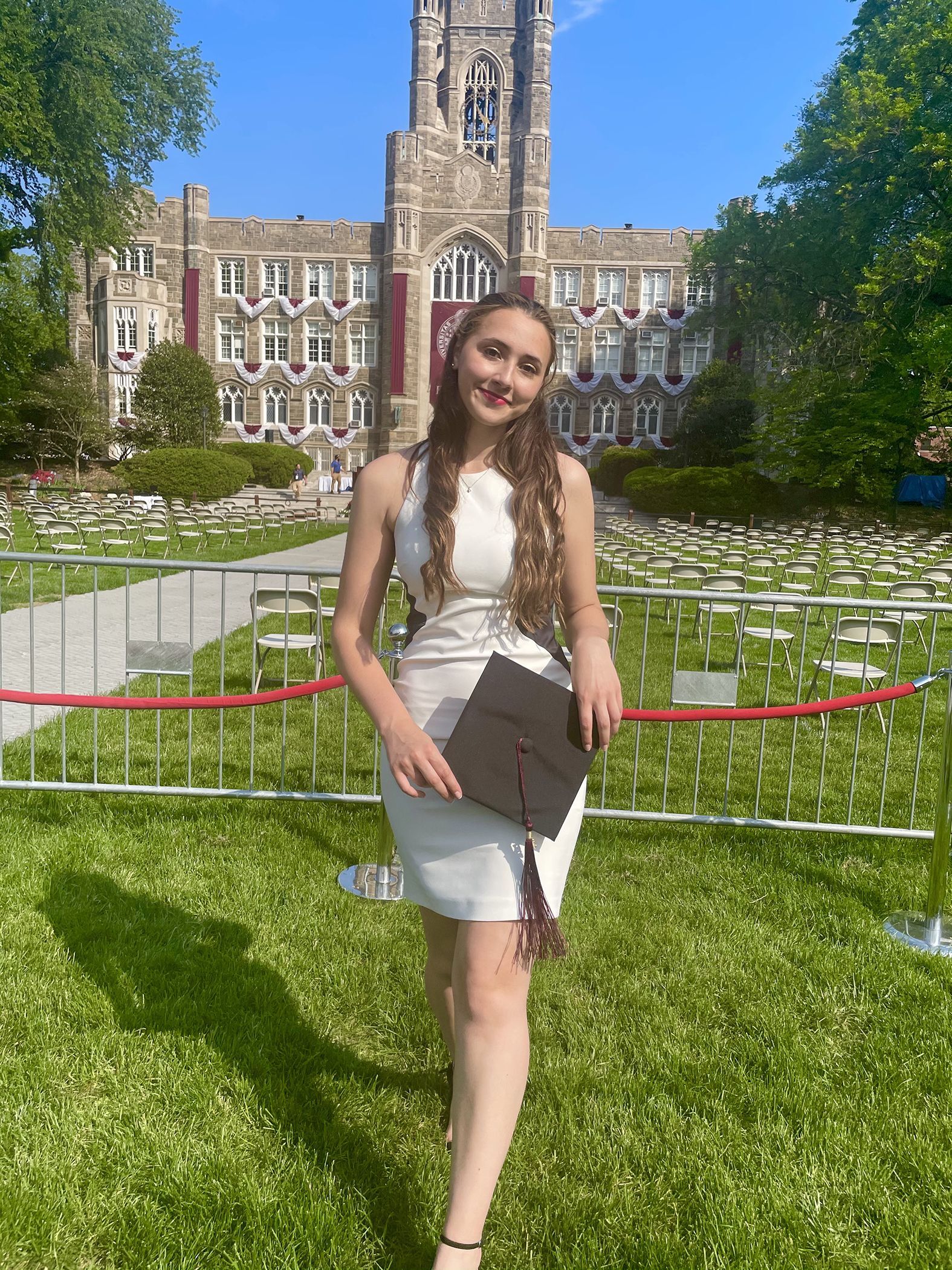 "What are you going to do after you graduate from high school?"
For many teens and their parents, answering this question can feel overwhelming. Thankfully deciding on life after high school graduation is a process, not an event. With early planning, determining what comes next—and experiencing the journey toward it—can and should be fun and rewarding.
A simple timeline of how to make the most of your journey looks like this:
Middle School – Explore your interests.
Start having conversations with family, teachers, guidance counselors and mentors on determining what your passions are and how to turn your passions into a career. Learn more about what classes and activities to complete in high school to support that pursuit.
Freshman Year of High School – Keep exploring and start thinking big-picture.
Speak with your guidance counselor to better understand your post-high school options, establish a financial plan (think: scholarships, financial aid, etc.), get enrolled in the appropriate classes and join teams, clubs and associations that interest you.
Sophomore Year of High School – Research possibilities.
Begin researching options for colleges and trade schools that support your career path and goals. Maintain a file of admission requirements such as transcripts, letters of recommendations, and any awards you've received. Start preparing for the SAT/ACT.
Junior Year of High School – Begin making your post-graduation plan.
Continue to learn and grow both inside and outside of the classroom and consider taking the PSAT/PreACT for practice for what's ahead. Start visiting colleges to take tours and get acclimated with college life. Research financial aid, grants and scholarship opportunities. Begin working on your application essays.
Senior Year of High School – Finalize your plans for what's next.
Complete and file your Free Application for Federal Student Aid (FAFSA) by deadline. Complete and submit your post-secondary school applications. Register for and take your SAT/ACT and apply for scholarships. Decide what school you will attend.
As with any worthwhile pursuit, success happens when preparation meets opportunity. You can begin moving toward your college and career success story by first thinking about the activities and interests that you love.

How to Identify and Explore Your Passions
While your interests, talents and skills may change, your passion—a purpose to which you are devoted—is something that remains with you throughout your life. Matching your passion to your class load or career choices can result in fulfilling opportunities to succeed and help you avoid workplace burnout or feeling disconnected from the subject matter.
With help from family members, counselors, mentors and role models, you can begin to determine what excites and inspires you to fulfill your purpose.
Ask yourself or have conversations with the people in your life around:
Consider what interests in your life spark wonder and curiosity for you.
What is something you cannot help thinking about, doing or discussing all of the time?
What problem or issue spurs you to investigate answers and solutions?
What activity or interest makes you happy while allowing you to exercise your natural gifts and talents?

Igniting Interests for Careers – Boys & Girls Club Alumni Success Stories
For as long as Clubs have been existence, Club youth have constantly received aid and inspiration in striving toward their life's purpose and potential. Take alum Ruth E. Carter, who recently won her second Academy Award for Costume Design for her costume creations in the movie Black Panther: Wakanda Forever. Her outstanding achievement, and the impact she has made in the world of fashion, blossomed from her love of swimming, drawing and sewing as a member of the Springfield Family Center Boys & Girls Club.
When Boys & Girls Clubs of Pasadena Alumni Earl Carlyss won a violin competition at age 10, he realized that playing the violin was something he wanted to do for a lifetime. With the help and encouragement of his Club director, Carlyss applied for and won the Boys & Girls Clubs of America Epstein Fine Arts Fund Grant which led to studying his craft in France at the Paris Conservatoire and in New York City at The Julliard School. Carlyss went on to perform thousands of concerts and make hundreds or recordings. The three-time Grammy Award winner teaches violin and chamber music at Julliard today.

Mapping Interests to Possible Careers at Boys & Girls Clubs
At Boys & Girls Clubs today, kids and teens discover their passions through myriad experiences and activities, from job shadowing on-site to career aptitude tests to having speakers come to the Club.
Regardless of their field of interest, all kids can benefit from activities and experiences that support building essential skills. These transferable skills go across industries and jobs to support young people in being qualified college and job candidates, as well as strong students:
self-motivation
confidence
problem solving
critical thinking
knowledge integration
resilience
leadership
collaboration

Leverage Mentors and Resources to Translate Passion into Vocation
Once you have zeroed in on your prospective career or field of interest, be sure to take full advantage of counselors, mentors and resources to establish a pathway toward your college and career goals with confidence.
This could be as simple as having regular conversations with the people in your life (parents, friends, mentors, etc.) around your passions and career interests, so that they keep you in mind when they see an opportunity that might be good for you. Or it could be as complex as joining a program or training to help build on-the-job skills.
Steps to take to get the career you want might include:
Get academic support to boost your grades, improve a subject and work toward a solid GPA.
Find a mentor who can work with you on skills you need to build and ways you can grow toward your aspirations.
Work with a counselor to create a resume and a portfolio of your work that reflects your ambitions and your accomplishments.
Begin identifying and/or asking for letters of recommendations from adults in your life who can vouch for your commitment, skills and work ethic.
Engage in a job shadowing opportunity or informational interview about a career interest. If you're interested in a college, ask to speak to a current student or alumni who can speak to their experience going to school there.
Practice setting (and achieving) short-term goals that allow you to explore an area of interest or add to your resume.
Join a leadership program or community initiative that helps you build essential skills like public speaking, collaboration, leadership and more.
Build and connect with your network of people who can support you in going after opportunities you're interested.
Join a Boys & Girls Club to take part in college and career readiness programs and experiences for youth of all ages.
Establish a Financial Plan for College (and Beyond)
Having a financial plan is one of the most important parts of the transition from high school to college. Much more than just tuition and textbooks, it's good to remember that college costs also include travel to and from home, housing, meal plans, clothing, laundry and then some.
When it comes to paying for college there are different options to take into consideration:
Grants and college scholarships are forms of "free money" that don't require repayment, but may require you to maintain a certain GPA, work on-campus, etc.
There are special aid programs designed for military families and students seeking educational opportunities outside of the United States.
Other options include aid from the government of your state of residence and special funds earmarked for financial assistance by your prospective college or career school.
In addition to having a plan for affording college, housing, etc., it's also beneficial for teens to have financial literacy and know how to earn, save and budget wisely. From navigating the grocery store for the first time alone to deciding how to divvy up a first paycheck, Club program Money Matters: Make It Count guides teens in developing smart financial management skills including budgeting, saving and sustaining financial stability throughout college and beyond.
How to Identify Internship, Apprenticeship and Job Opportunities
Whether you're seeking employment such as a work-study job as a part of your college financial planning efforts or looking for hands-on experience to support your ultimate career goals, now is the time to get your resume ready and start identifying opportunities that support your success.
Lean on your networks, ask around and review postings around campus and your community. There are also two major digital platforms job-seekers should familiarize themselves with:
Designed specifically for students before and during college, Handshake is a modern career network with a focus on internship and apprenticeship opportunities for those at the start of their career. The platform features a multitude of entry-level roles that require no experience whatsoever and provides another avenue for youth to engage with prospective employers directly.
Conversely, LinkedIn allows young jobseekers to independently build a personal business brand , form networks and associations with other in their preferred fields and gain the attention of job recruiters and hiring managers.
Navigating the journey to college and career can be stressful, but as long as you and your teen connect with their interests and plan ahead, it's also an exciting time of discovery as they embark on their great future.