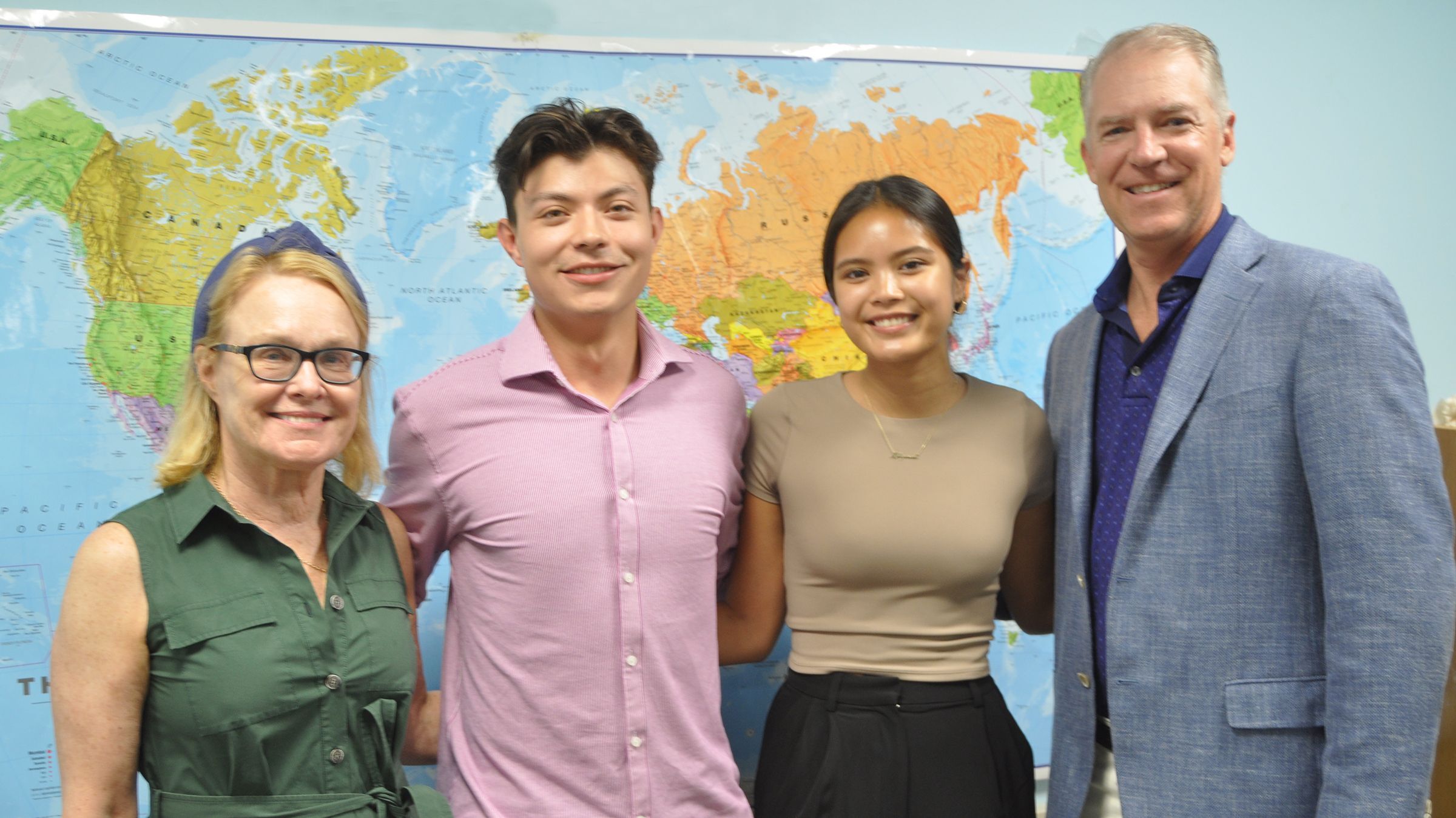 The Scholarship Committee of Boys & Girls Club of Greenwich recently reviewed applications from 46 members, then met with each applicant to learn about the individuals' dedication to higher education, involvement with the Club, and future aspirations. For the group of high school seniors and college students, good grades, commitment to character development, volunteerism and community leadership, has led to a combined reward of $310,350 in scholarship funds made possible through our scholarship endowment.
Sally Lawrence, a longtime Club Board member, who has co-chaired the club's Scholarship Committee for nine years, said the awards are given to Club kids planning to pursue higher education in college or a vocational school. 
"Getting to know our older Club members and assisting them as they head off to post-secondary school schools has been the most rewarding experience I have had as a Board member," said Lawrence. "The students we award funds to are inspirational and deserving. They make our Club proud today, and will continue to do so in the future."
Echoing his fellow Board and committee co-chair, Chris Winham said, "Every year, we hear life stories that are so interesting and inspiring, with a common connection to the Club, and a desire to give back to the community being the common thread. The very fact that so many Club kids choose to pursue a college education is such a positive reflection on our Cub and the environment it fosters. Watching our scholarship recipients pursue careers in law, social work, finance, and medicine is so rewarding. Personally, they have taught me to never underestimate a Club kid."
Two Club alumni received the prestigious Torch Award, which is given to rising college seniors with a minimum 3.0 GPA who represent the Club's values: Michael Rincon who will graduate from University of Rhode Island next year with a degree in accounting, and Alyzah Rumbaoa who will graduate from University of Connecticut with a degree in nursing. Both students were awarded a $10,000 scholarship.
In 2019, the Breed family made a historic $1 million gift to the Club in support of college scholarships for Club graduates in honor of former Greenwich First Selectman Rebecca Breed. A longtime club supporter who volunteered in many positions from Board member to youth tutor, Mrs. Breed's family gift is being distributed over ten years.
In addition to funding for vocational education, recipients of college scholarships have gone on to a broad range of colleges and universities, including Amherst College, New York University, Norwalk Community College, University of Connecticut, University of Pennsylvania, and Villanova University. Each recipient is required to fulfill volunteer hours at the Club during the summer and school breaks as a requirement for their award.