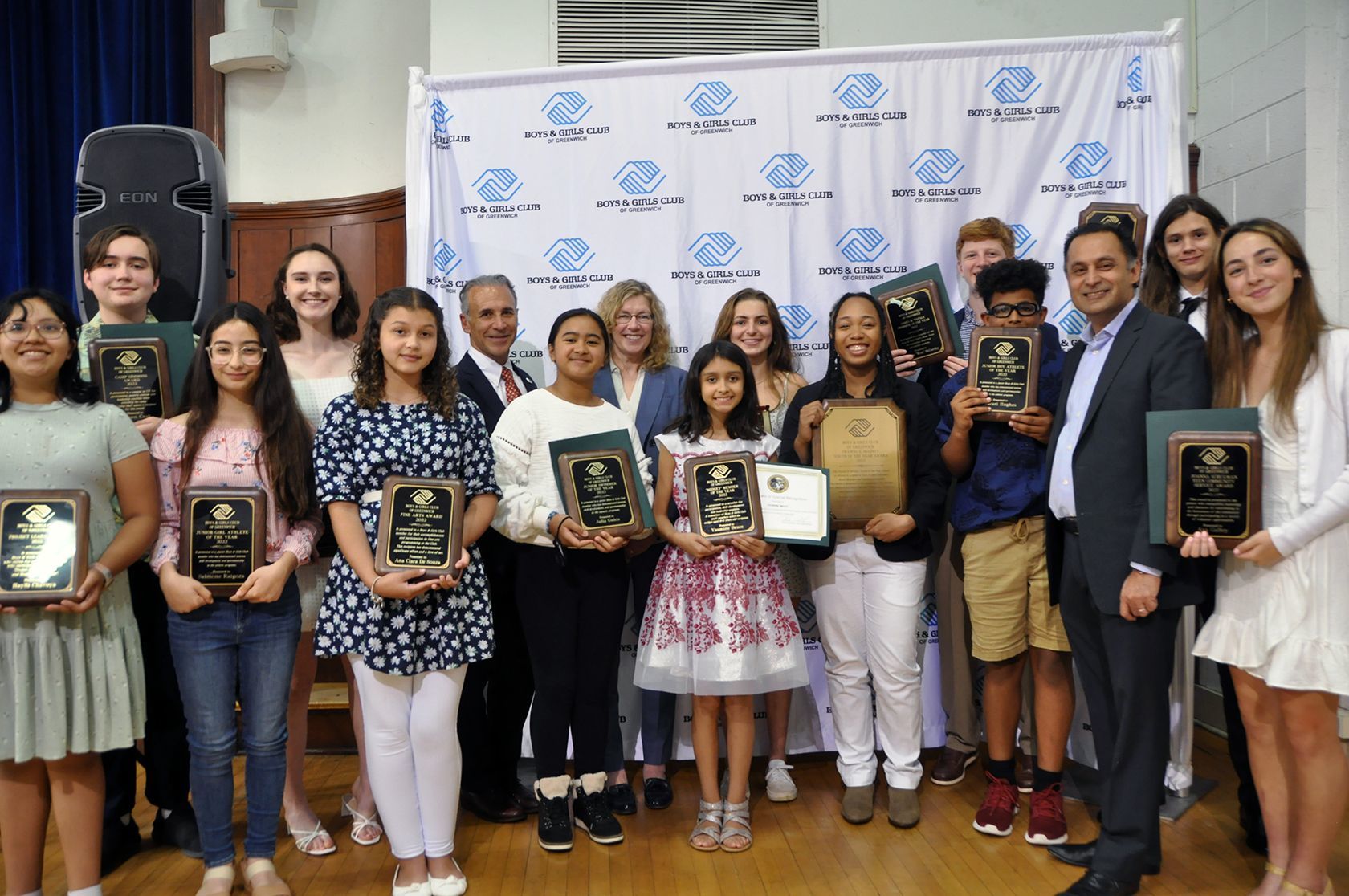 Family and friends gathered in the game room at the Clubhouse for the 54th annual Boys & Girls Club of Greenwich's Awards Night. The event honors Club members who are outstanding in their areas of choice. 
"Awards Night is my favorite Club event," said Don Palmer, Vice President of Programs & Youth Development. "It brings together extraordinary club members, parents, families and community leaders in celebration of great futures. It is the resounding 'why' as to why Boys & Girls Clubs are needed in every community giving kids positive outlets during out-of-school time."
A Program Staff member spoke about each individual Club member and their exceptional achievements before presenting them with a special plaque, and a certificate of special recognition from the First Selectman's Office.
To view more photos, click here.
2022 Awards Night Recipients
Youth of the Year — Paige Pray 
Junior Youth of the Year — Ryder King      
Fine Arts Award — Ana Clara D.        
Lillian Butler Davey Education Volunteer Award — Bridget C.            
Midget Member of the Year — Yasmine B.    
Community Award  — Garden Catering
Junior Swimmer of the Year — Julia G.  
Camp Simmons Award — Steven C.  
Clubhouse Summer Camp Award — Olivia S.
Junior Boy Athlete of the Year — Jacari H.
Junior Girl Athlete of the Year — Salome R.    
Project Learn Award — Haylli C.
Joanna Schulman Teen Community Service Award — Ava G. 
Knuckles for Life Award — Kyle Kelly   
James R. Natale Swimmer of the Year — William M.
Athlete of the Year — Kristin R.