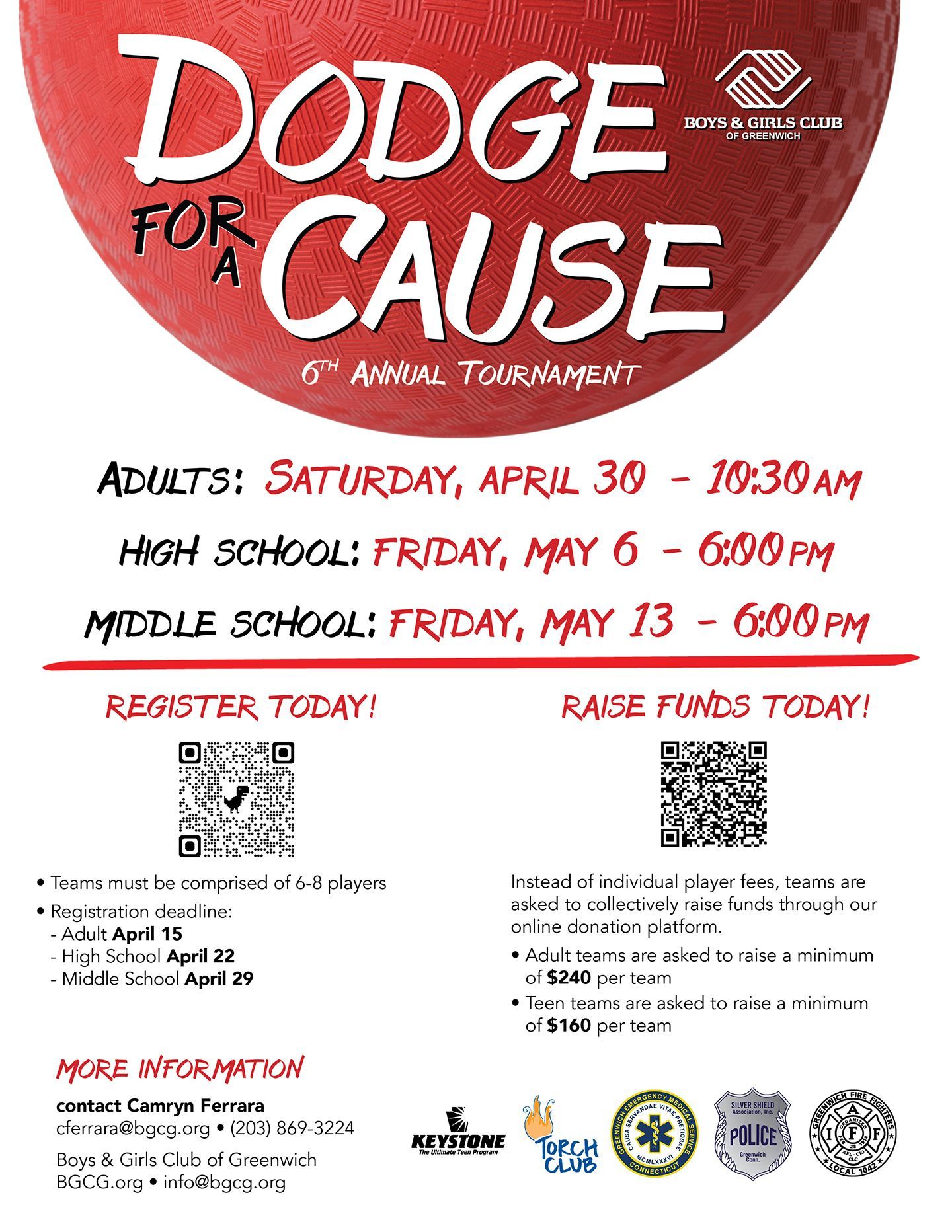 Boys & Girls Club of Greenwich's Torch and Keystone Clubs are hosting the 6th annual Dodge for a Cause tournament! 
Adults: Saturday, April 30 @ 10:30am
High School: Friday, May 6 @ 6:00pm
Middle School: Friday, May 13 @ 6:00pm
Teams must be comprised of 6-8 players, and instead of individual player fees, teams are asked to raise funds through our online donation form.
Funds raised will support a local community project. 
Questions? Camryn Ferrara at cferrara@bgcg.org or 203-869-3224.
Past donation recipients: 
2016: K9 FOR WARRIORS- $3,000
2017: Hannah Storm Foundation- $3,000
2018: Abilis-$3,000 & Adopt- A -Dog-$1,000
2019: BGCG-$3,000 & Cardinal QB Club-$1,000
2020: First Responders of Greenwich 
Fighter Cancer Support Network - $1,000
Greenwich Police Silver Shield - $1,000
GEMS - $1,000