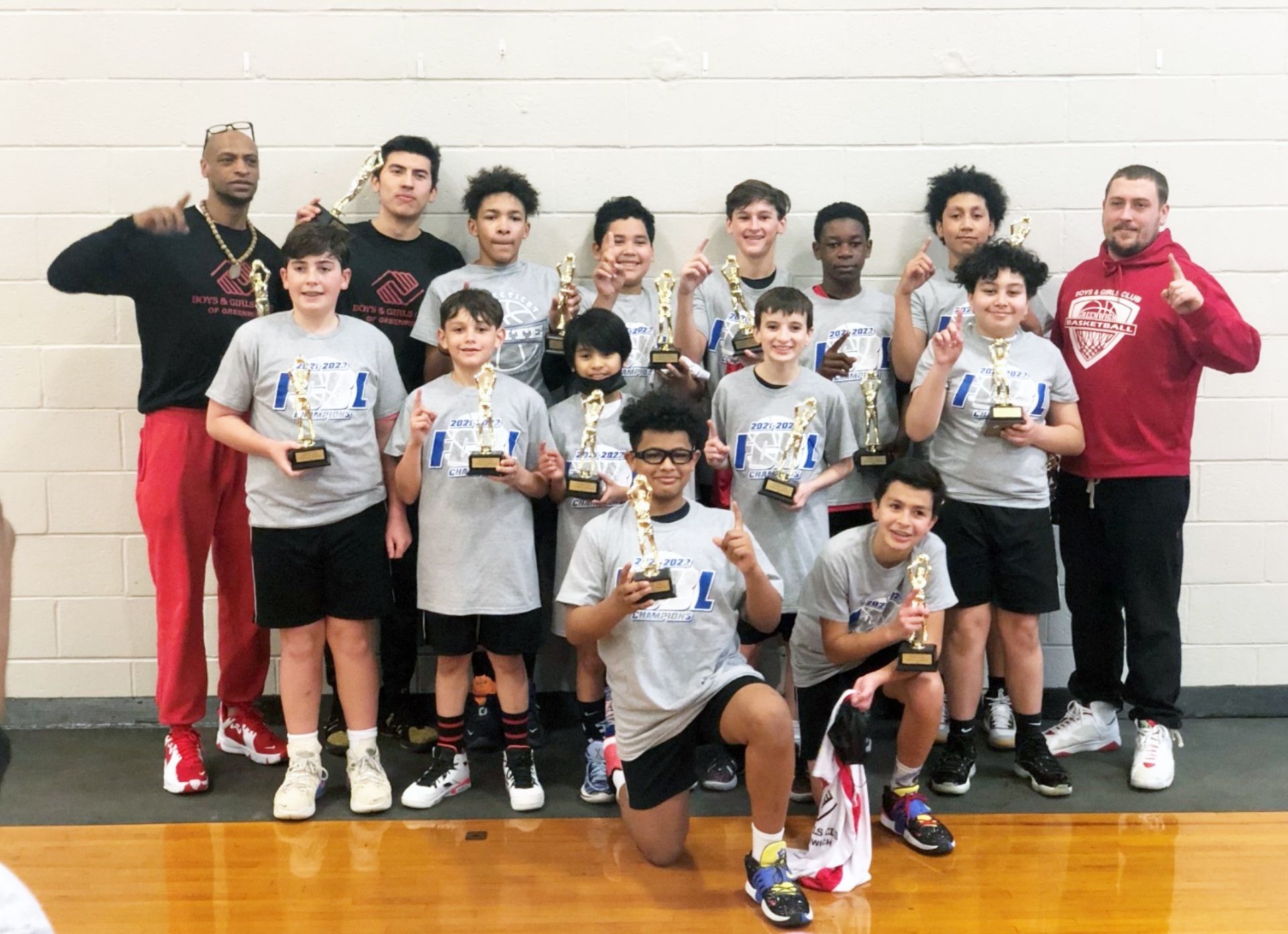 BGCG's 7th grade boys travel team are the champions! Our athletes won the Fairfield County Basketball League C tournament on Saturday, March 12, 2022.
Boys & Girls Club of Greenwich's 7th grade travel basketball team played well throughout the regular season competing in the Fairfield County Basketball League. The team was led by Head Coach Michael Puckett; Captains Jacari and Langston with help from their teammates Mathew, Dan, Anthony, Adam, Nick, Cebastian, Louie, Cassidy, Roy, Jagger and Pedro; Assistant Coach Brian Ceballos, and G.M. Mike Gerald. Playing an 11-game schedule, the team finished with 8 wins and 3 losses. 
In the championship game, BGCG defeated Westport Pal White 57-37. The boys were focused and play a great team game of basketball!