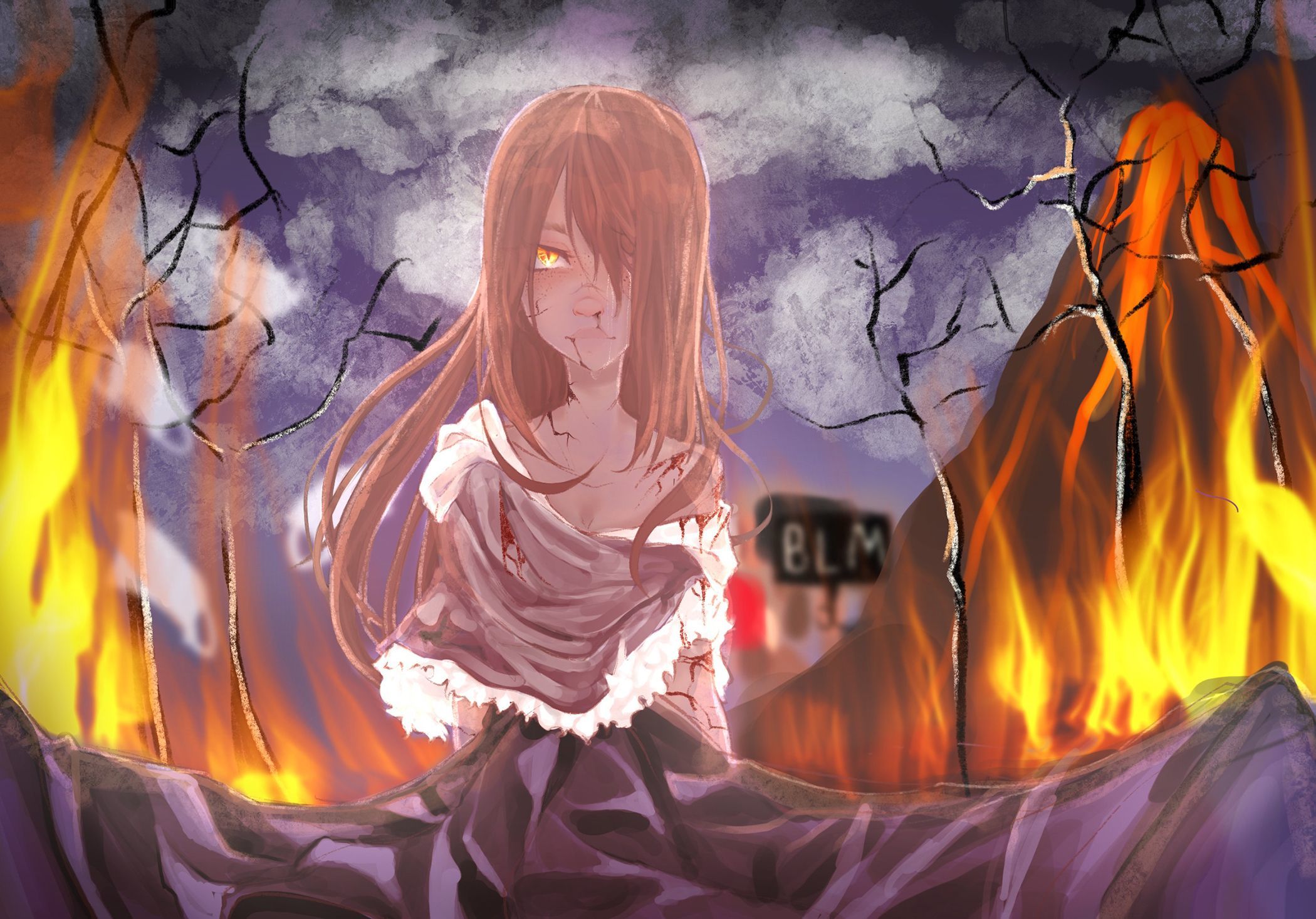 A sixth grade member of Boys & Girls Club of Greenwich who attends Western Middle School, Gabriela Aliaga was recently named a winner of the 2021 Boys & Girls Clubs of America National Youth Talent Search. The search was to find a variety of youth artists and performers to showcase their talents for Boys & Girls Clubs of America's Virtual National Conference, which takes place May 4 and 5, 2021.
According to Deelia Wadsworth, Education & Volunteer Coordinator at Boys & Girls Club of Greenwich, "The theme was to create work in response to the events of 2020. Submissions could be a spoken word piece responding to the election, a series of photos reflecting on COVID-19, or a soloist singing a piece inspired by their reaction to 2020."
Gabriela's digital art piece, "If 2020 Was a Person," was one of eight winners selected out of more than 120 entries to be featured in the Art Gallery at this year's Virtual National Conference.
"How I made this artwork relate to 2020 is I tried to put the emotional feeling into the main character in the middle and do the actual events in the background," said Gabriela. "The character shows how people can only take so much, but how we're still remaining strong. You can see her facial expression of determination, but you can also see her crying in one of her eyes and cuts on her face and body. In the background, it shows the Sinabung volcanic eruption, BLM protest, forest fires, masks, and a hurricane which are only parts of events that happened in 2020."
The art program at Boys & Girls Club of Greenwich goes beyond art education, allowing young people to exercise creativity through a variety of mediums. The Club strives to help youth find joy in the freedom of expression through various forms of art. 
"The Club's art program is critical to providing an outlet for young people, such as Gabriela, to express themselves," said Wadsworth. "Arts programs at Boys & Girls Club have always been an important part of the Club experience. When young people attend high-quality youth development programs like Boys & Girls Club, they become resilient, build life skills and live healthy lifestyles. Especially during the pandemic, art has been a place where kids can express their feelings, have fun and be creative during such an uncertain time."