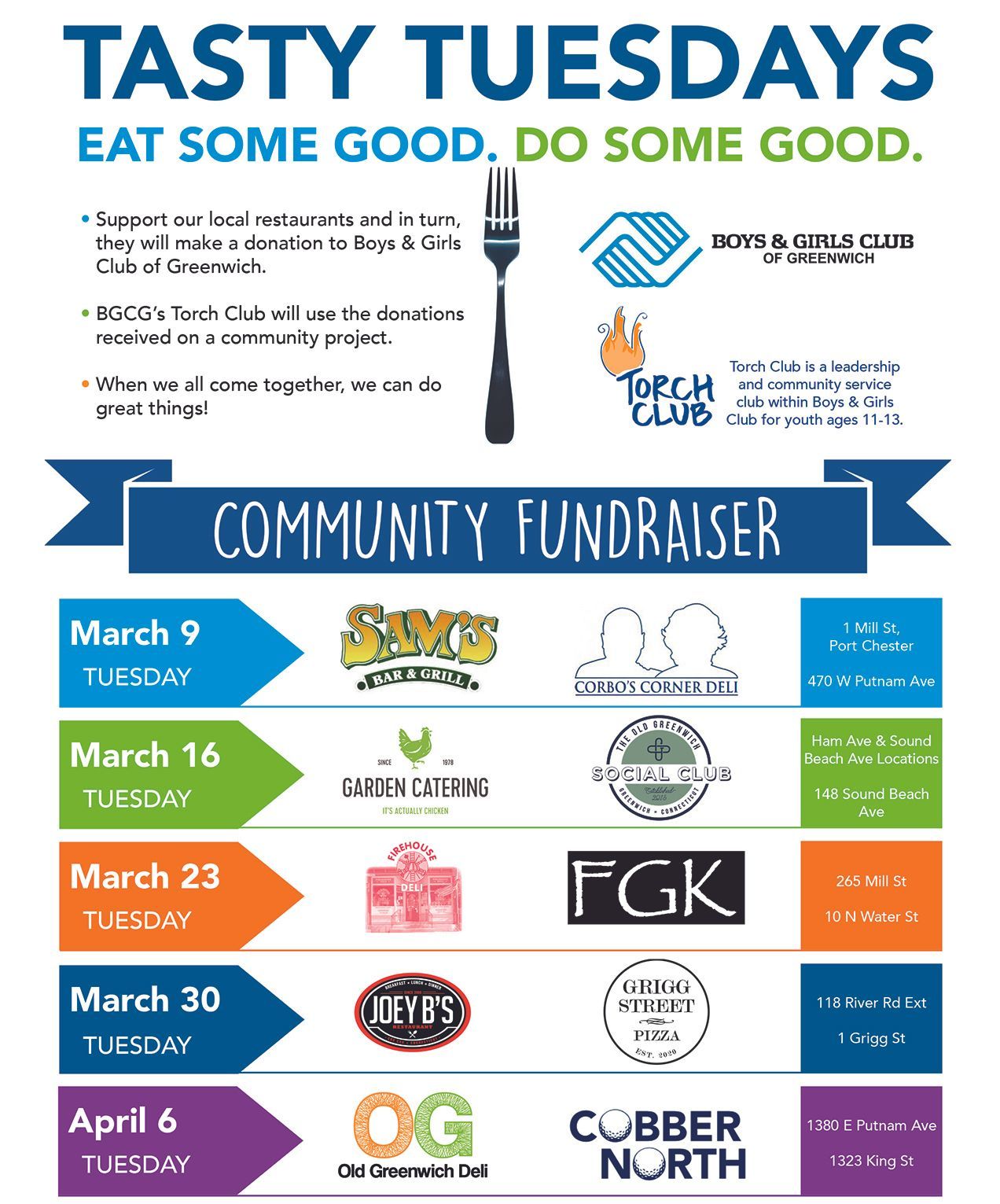 On Tuesdays through April 6, ten local restaurants are supporting Boys & Girls Club of Greenwich in an effort dubbed, "Tasty Tuesdays."
On Tuesdays in March, and on April 6, when you support one of these 10 local restaurants, they will make a donation to Boys & Girls Club of Greenwich.
Then in turn, BGCG's Torch Club will vote on a local project to support with the funds raised. Torch Club is a leadership and community service club within Boys & Girls Club for youth ages 11-13. 
"When we all come together, we can do great things," said Camryn Ferrara, who leads the Torch Club.
Tasty Tuesdays Schedule:
Tuesday, March 9: Sam's Bar & Grill & Corbo's
Tuesday, March 16: Garden Catering & OG Social Club
Tuesday, March 23: Firehouse Deli & Famous Greek Kitchen
Tuesday, March 30: Joey B's & Grigg Street Pizza
Tuesday, April 6: Old Greenwich Deli & Cobber North