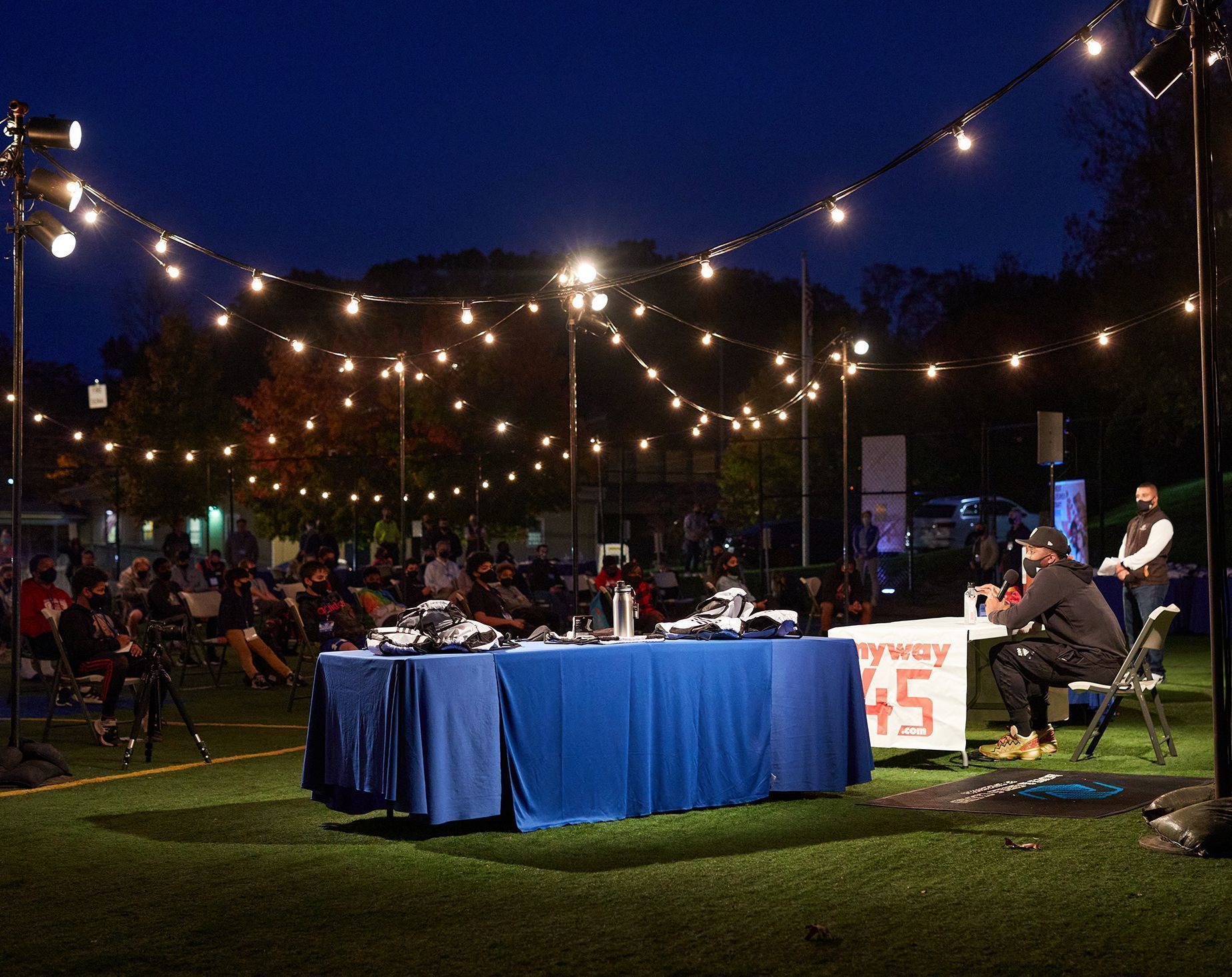 Described as one of the most exciting and electric players to watch in the NBA, Donovan Mitchell made a surprise appearance at Boys & Girls Club of Greenwich on October 21, talking to a small group of BGCG high school basketball players, and Torch and Keystone members. A player for the Utah Jazz, Mitchell spoke to the members about the importance of education, hard work, and listening to your elders.
"You look at guys who make it to the NBA and become professional athletes, the only thing that will stay with you is education, because eventually I'm going to retire. Dwyane Wade is one of my favorite players, and he retired. And what does he have now? He has his education, and he's doing different things in the business world," Mitchell said. "Education is huge. Listening to your teachers is huge."
In 2019, Mitchell founded SPIDACARES, after his nickname, Spida. The nonprofit foundation helps to promote physical well-being and mental health, ethical character, confidence and good sportsmanship of children and adults through amateur athletic programs, and assists communities in need by making athletic equipment and instruction available for young people. It also provides grants and scholarships to deserving students with financial need.
Click here to see more photos from the event.