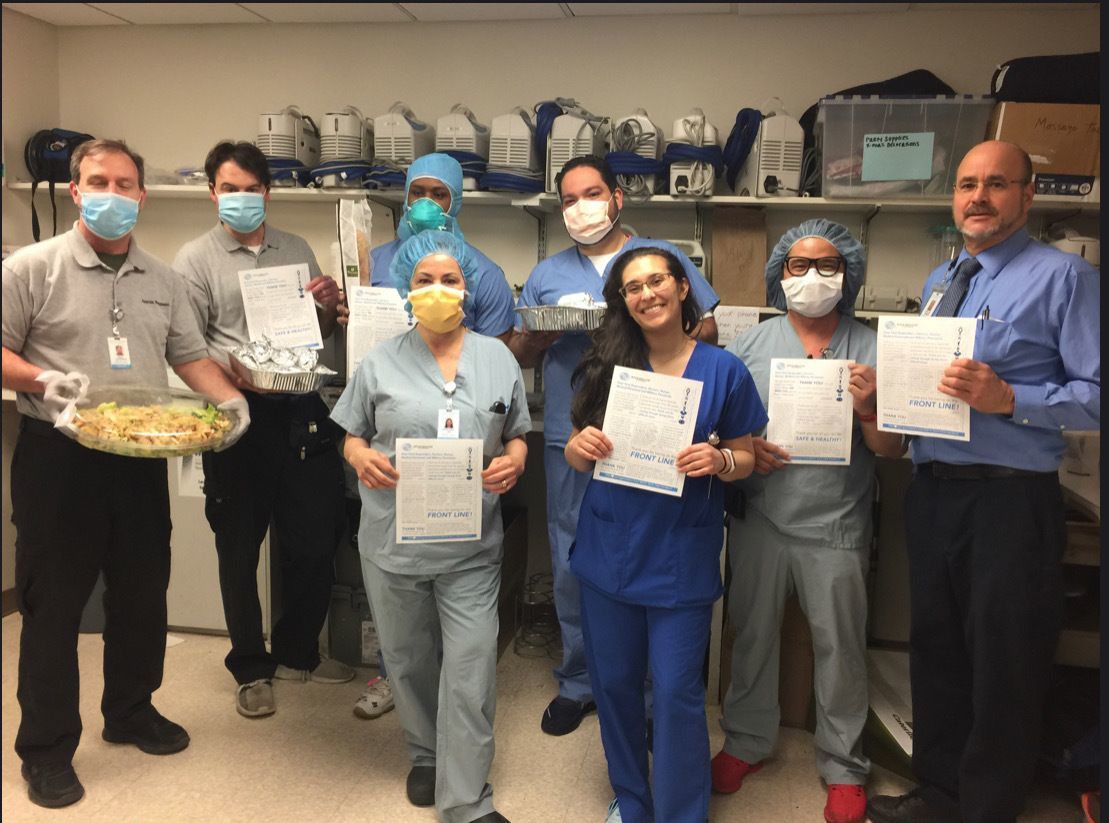 It's not too often when 11- and 13-year-olds think of helping others instead of themselves. But that's exactly what the Torch Club members of the Boys & Girls Club decided to do.
While the club's facilities are closed, staff members have been running a virtual programming schedule to keep connected with the club's membership. During last week's virtual Zoom meeting, the club members voted to use funds from their account to send food from local establishments to Greenwich's essential workers and first responders.
The Torch Club is a club within the Boys & Girls Club that fosters character and leadership skills for boys and girls ages 11 to 13. Members elect officers and work together to implement projects and raise funds throughout the year. While members routinely hold toiletry or food drives for the community, they typically raise funds that are spent on field trips or pizza nights for themselves.
"In light of the current environment, the youth decided that focusing on the essential workers of the Greenwich community was the right thing to do," said Torch Club advisor and 2019 National Boys & Girls Club of America Advisor of the Year, Camryn Ferrara. 
"Because Camryn and Ashley continually ask us to be our best, they inspire, encourage and motivate us to be good citizens and help those who help our community," said Torch Club President, Jasmine Scott, a seventh grader at Western Middle School. Ferrara is co-advisor with Ashley Culver. 
Torch Club had food delivered to the first responders the week of April 13. The Police Department received sandwiches from Corbo's Deli, workers at Greenwich Hospital received sandwiches from Garden Catering, paramedics at GEMS received sandwiches from Firehouse Deli, and Firefighters received pizza from Bella Nonna.
Along with the food, the first responders received notes from the youth. Western Middle School seventh grader Sydney Niemynski wrote, "Thank you for all your hard work. Your effort is not going unrecognized. I hope that you can find peace during this hectic time and that things start to calm down soon. I hope that you can get some rest and spend time with your family soon."
Next week, deliveries will be made to essential workers, such as grocery store employees, and US Post Office workers.
In addition to club youth donating food to first responders and essential workers, members of the Boys & Girls Club staff have been volunteering in tandem with other local agencies. "Our Staff has recently begun supporting the combined efforts of Transportation Association of Greenwich and Neighbor to Neighbor to deliver food to members in our community who rely on the food pantry for their daily meals," said Bobby Walker, Jr, CEO of the Boys & Girls Club of Greenwich.
According to Walker, the Boys & Girls Club is helping Community Centers, Inc. of Greenwich with delivering food to some of the families they support, and their parking lot is used for Meals on Wheels and Filling in the Blanks food pick-ups as well.  
"Through direct connections with the United Way and Greenwich Hospital, I have been able to stay informed on the latest developments on the Town's needs every week, and the Club is proud to provide support when asked," Walker said.