Youth of the Year Celebration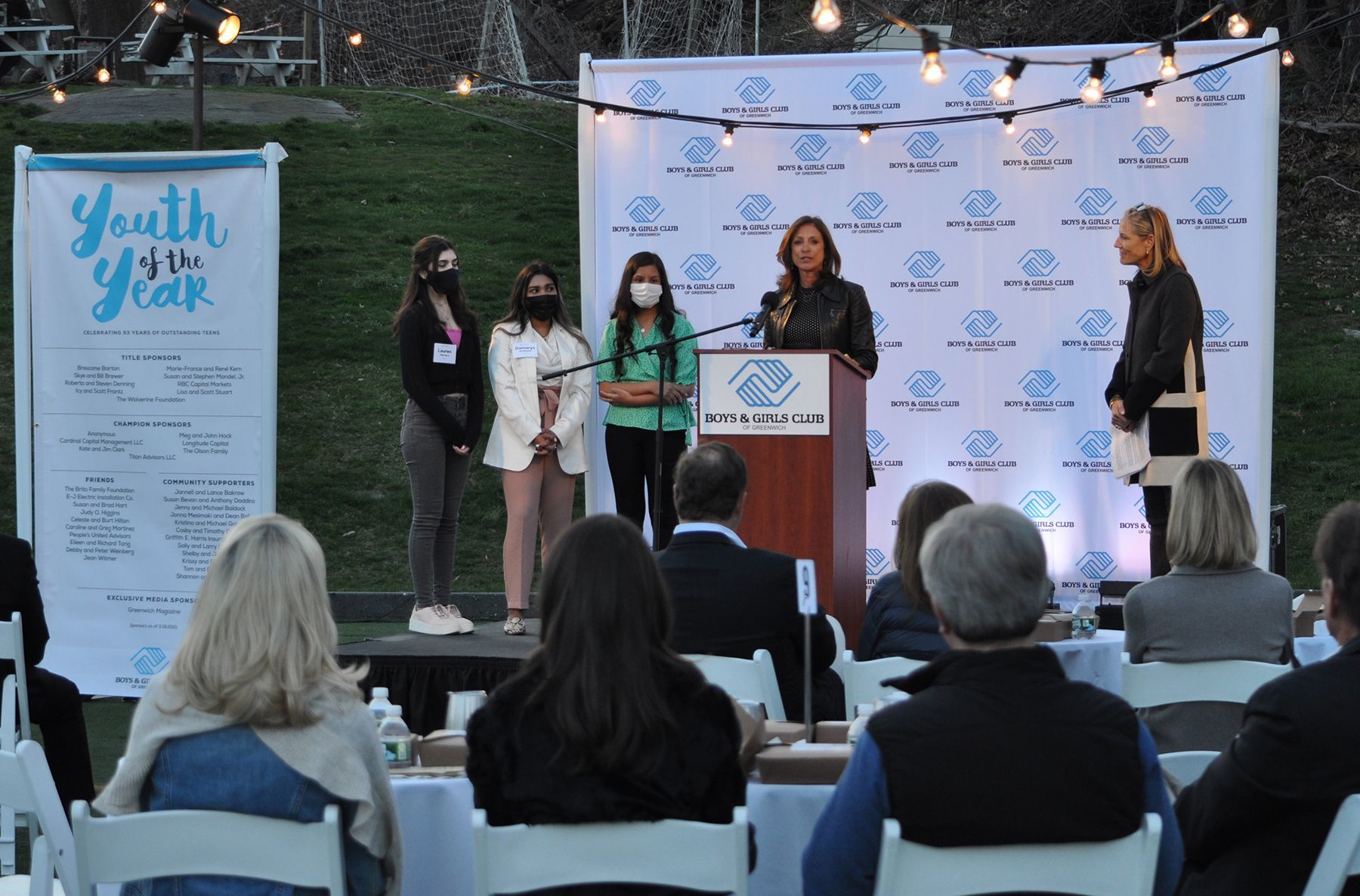 2021 Youth of the Year:
Boys & Girls Club of Greenwich celebrated some of the town's extraordinary teens on Wednesday, April 7 during the organization's annual Youth of the Year celebration.
Damarys Aceituno, a junior at Greenwich High School, was named the club's 2021 Youth of the Year. Damarys, along with Lauren Herrera (Greenwich High School senior), and Karen Maldonado (Greenwich High School junior) were the finalists for the 2021 award. Event co-chairs Lisa and Bruce Quackenbush, and Icy and Scott Frantz were among the panelists who chose Aceituno as the winner.
"Through the interview process here's what I learned about the finalists- each of them are smart and have overcome incredible personal challenges with grace," said Icy Frantz. "They are responsible, caring and have displayed remarkable leadership skills. Each one has been positively impacted by their tenure at the Boys & Girls Club."
"Greenwich's Youth of the Year program was established in 1969 to recognize club members who give back to their club and community," according to Cristina Vittoria, Chief Executive Officer of Boys & Girls Club of Greenwich.
"I am grateful for the staff's help and inspiration throughout the years. Being a member of the Club has shaped my character, and made me who I am today," said Aceituno.
In addition to naming the Youth of the Year winner, Boys & Girls Club of Greenwich also honored Lisa Stuart as its 2021 Champion of Youth.
Lisa Stuart served on the board of the Boys & Girls Club of Greenwich for 20 years. She co-chaired both the Governance and the Strategic Planning Committee with Nancy Better, and she was Board Chair for four years. Twice, Lisa and her husband Scott hosted the BGCG Fall benefit in their backyard when the Clubhouse was under construction.
Lisa currently chairs the board of Waterside School, and she serves on the boards of Grassroots Soccer, which fights AIDS in youth in sub-Saharan Africa, and National CASA, which helps foster children. She has been a member of the Greenwich RTM since 2017.
Click here to view photos of the 2021 event on Fairfield County Look's website.