Annual Benefit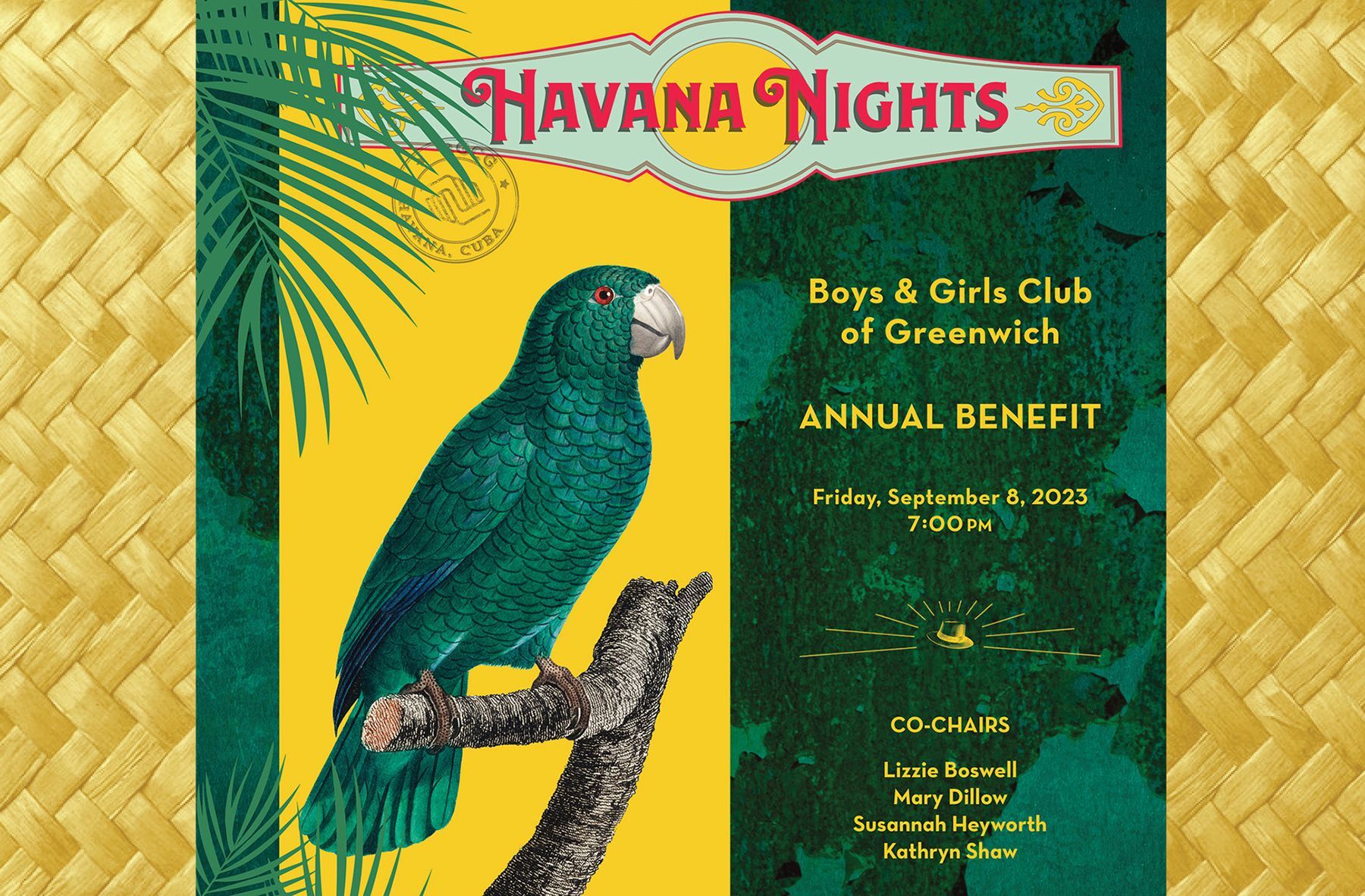 Havana Nights - Friday, September 8, 2023 - Purchase Tickets Here
Havana Nights will delight guests with delicious Cuban cuisine and cocktails, an amazing DJ accompanied by live musicians, and a highly curated live auction. 
The 2022 Benefit, Summer of Love, Was a Lively Success!
Boys & Girls Club of Greenwich held its 24th Annual Benefit, Summer of Love, to benefit the youth of Greenwich. This glamorous 1960s themed party was led by co-chairs Claiborne Swanson Frank, Louise Oram-Cho, and Katerina Pergola on Friday,  September 9, 2022. Attendees from the community spent the evening event enjoying amazing cuisine, signature cocktails, and dancing the night away to support children between the ages of six to eighteen who are members of the Club. The benefit committee, patrons, supporters and sponsors including Bloomberg Philanthropies, Titan Advisors, Brescome Barton, Kevin Sneddon and Compass, and Ellis Brooklyn helped raise much needed funds to keep Greenwich youth safe and productive in the hours between school and home.
Click here to view photos of the 2022 event on Fairfield County Look's website.